Do You Wish To Own A Property In Malaysia?
Getting a new property is always an exciting thing to do, but not everyone can. If you have the ability to do so, but currently debating whether it is the right thing to do or not, this is the sign you've been looking for. Get the property you want.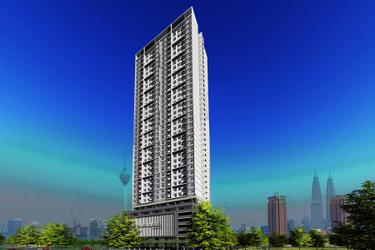 Being able to get the property you is such a huge blessing, that shouldn't be neglected. Aside from that, having your own home can actually give you a ton of amazing benefits and advantages. Not convinced? Well, read through the whole article to find out what these amazing benefits are.
Benefits Of Owning A Property In Malaysia
Through having your own property, you have the right to stand tall. You have the right to be proud. People would look up to you. Remember that not everyone gets a chance of owning a property, so if you yourself have the ability to own one, then you should consider that as a big achievement. How great it is to achieve something that most people want? Right? So if you have a property of your own, then you should definitely own it and be proud with it.
Having a property means getting the privacy you want and need. Most people who tend to rent usually share it with a roommate, etc. to help them pay the monthly rent. If you have a property of your own, you don't have to worry about monthly rents. You don't have to worry about losing a place to live just because you were not able to pay the rent. With your own place, there's not one thing you have to worry about it. Aside from that, you don't have to worry about your landlord checking up on you every now and then.
Having a property really is a good investment. When renting a property, even after how many years of paying, the property won't be yours. Even if you sum up all of the rent you've paid and realize you could have gotten your own property with it, you still wouldn't be able to get it. But with getting an actual property, you can make money out of it once you no longer need to stay in it.
Related Post: Why You Should Get A Property In Malaysia
As you can see, there sure are plenty of amazing benefits you'll be able to get if you choose to get your own property. If you have the ability to do so, make sure to not waste the chance and start looking for one now. Malaysia is currently offering a ton of amazing properties available. You'd definitely find one that fits your liking in there. Consider your future plans like how long you'll be staying in such property, the neighborhood, the materials used, etc. You need to consider these things to guarantee yourself a good life in such property.
Make sure to check it out before it's too late. Guaranteed, whichever property you get, you'll have a great time. Go now! Check out the amazing properties available in Puchong, Subang Jaya, Gombak, Johor Bahru, and Petaling Jaya.