Who doesn't love boba milk tea?
Boba milk tea has been a beverage sensation that has, almost literally, swept the world off it's feet. Originating as a delicacy in Taichung, Taiwan, this refreshing, tasty beverage has since spread and been adopted in numerous other countries since; with everyone seemingly drinking and extolling the virtues of the Boba drink. The beverage itself is a delightful flavor combination of the ever-popular Milk tea and the distinctive, chewy, Tapioca 'Boba' balls – what's not to love?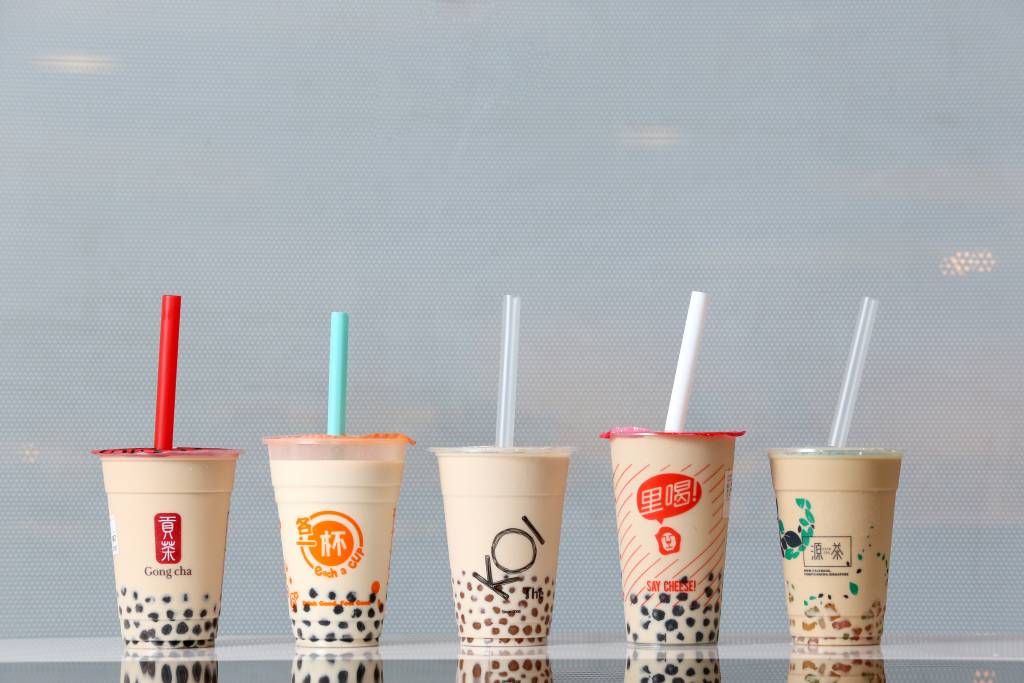 With Boba milk tea becoming such a widespread phenomenon across greater Asia and the wider world, it's no wonder that Malaysians have also begun hopping in on the Boba tea bandwagon. Thousands of Boba tea shops and outlets have cropped up across the country, and even more Malaysians have swarmed them in droves to get their hands on this worldly beloved, delicious drink. I myself am no exception to this amazing drink phenomenon – and even as I type these words, I'm craving a delicious sweet Boba drink right now!
So for my fellow Malaysians who absolutely cannot get enough of Boba Milk Tea, here are the top 3 Boba Milk Tea places you can order from in Malaysia!
1. TeaLive
At this point, is there any Malaysian out there who hasn't heard of TeaLive?
Formerly known as the popular Chatime, TeaLive is widely believed to be the go-to Boba Tea place for any Malaysian who loves the drink. With numerous outlets scattered throughout the country, TeaLive boasts an incredibly wide reach and even wider menu of Boba flavors; from classic Boba Milk Teas to tasteful Chocolate Smoothies to fruity combinations packed with chewy jelly and boba additions. Not to mention: TeaLive also has an online website that you can visit and order drinks from. The website is beautifully designed and easily navigationable; almost as though it was designed by top web developer Penang companies! 
With a bright and bubbly color scheme and delicious selection of drinks, TeaLive is definitely a local stop for you to get some of the best Boba Teas in Malaysia!
2. Daboba
Daboba is yet another household name in the local Boba Tea market; with dozens of outlets set up across the country and a plethora of delicious drink options available for your order. Established in 2018, it's a relatively recent Boba Tea brand – which only makes it all the more impressive that it's become, as of late, one of the best places for Boba Tea in the entire country of Malaysia!
With a team comprising actual Taiwanese trainers, Daboba is a rising star in the world of Boba Tea. It's menu comes with a variety of delicious Boba drinks and even fruit smoothies; all held in simply adorable plastic cups embossed with the signature Daboba bear. Even cuter: some of their plastic cups are capped with domed plastic lids topped with bear ears, making your cup look like an adorable Boba Tea bear! So cute!
So if you're hankering for some good Boba Tea from an adorable Boba Tea place, Daboba is definitely the place for you!
3. The Alley
The Alley is a sleeker, sophisticated-looking Boba place with a classy black and white aesthetic. Boasting an impressive menu filled with delectable Boba teas, fruit juices, and traditional brewed teas, this impressive Boba Tea name has established outlets all over the country; from Subang to KL to Klang. In tune with it's classier air, all of the drinks purchased from The Alley have a bit of a sophisticated look to them – the cups all fronted with a black stencilled reindeer icon, and churning with swaths of color from the mixed drink within. It's truly the place to dine at if you're feeling a little more classy in your Boba consumption!
—
Boba milk tea has certainly made it's impression on the world; and Malaysia is definitely no exception. With so many Boba tea places across the nation, it's no wonder we're all spoilt for choice as to what outlet to dine at! But with this list of top 3 places now at your disposal, maybe the choice doesn't have to be so hard anymore – so let's drink some Boba and be happy! 
For more articles like this, visit this website.