Have a busy schedule? Want to start cooking at home more often than eating out? Here are some healthy recipes that you can prepare ahead or make in a matter of minutes.
Overnight oats.
The following day, you'll have a delicious, flavorful bowl or jar of "oatmeal" ready to eat. The texture is similar to porridge or pudding. However, it's a quick and easy breakfast with a denser and creamier texture than hot oatmeal. The best part is, it's filled with nutrients because of chia seeds!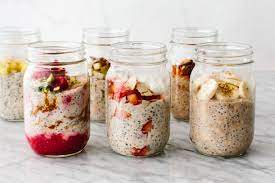 Ingredients
Oats
Milk
Chia seeds
Yogurt
Vanilla
Sweetener of your choice
Toppings of your choice
The formula is straightforward. It consists of 1 part oats, 1 part milk, and ⅛ parts seeds.
To begin, in a jar, container, or bowl, blend old-fashioned oats and chia seeds. After that, combine Greek or vegan yogurt with vanilla essence. Then add the milk and the sweetener of your choosing. Then stir in the overnight oats until no clumps are left. Refrigerate for at least 2 hours or overnight after sealing or covering with a lid. Grab a spoon the next day, add your favorite toppings, and dig in!
Fried rice
Very Malaysian's favorite! It's super easy to make. Here is how.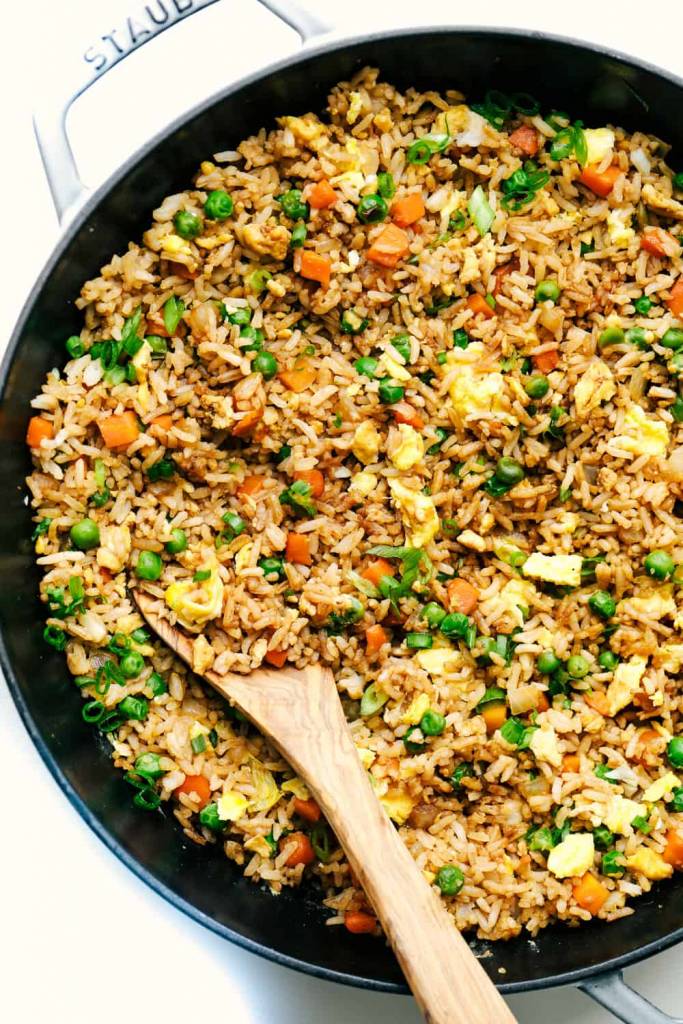 Ingredients
White long grain rice- Use day-old or cold rice to prevent mushily.
White onion, small
Peas and carrots are two vegetables, including bell pepper, broccoli, cauliflower, asparagus, snow peas, and cabbage.
Eggs
Soy Sauce with Sesame Oil
Green Onions- Garnish with sliced green onions at the end!
Heat the sesame oil in the bottom of your pan over medium-high heat, then add the onion, peas, and carrots. Fry until the potatoes are soft. Move the vegetables to the side. Then, pour the beaten eggs on the other side. Combine them with the vegetables. Mix it with the vegetable and egg mixture. Pour the soy sauce on top and whisk until it is well cooked. Garnish with green onions.
You could also add other proteins like fish, chicken and pork. Do you want to bring it to work, but you don't wish to have your other dishes packed together, making it soggy? You could always use an eco-friendly tiffin set in Malaysia. A minor step to make the environment healthier.
Chicken Teriyaki
Are you getting bored of the same old food? Try something new that tingles your tastebuds.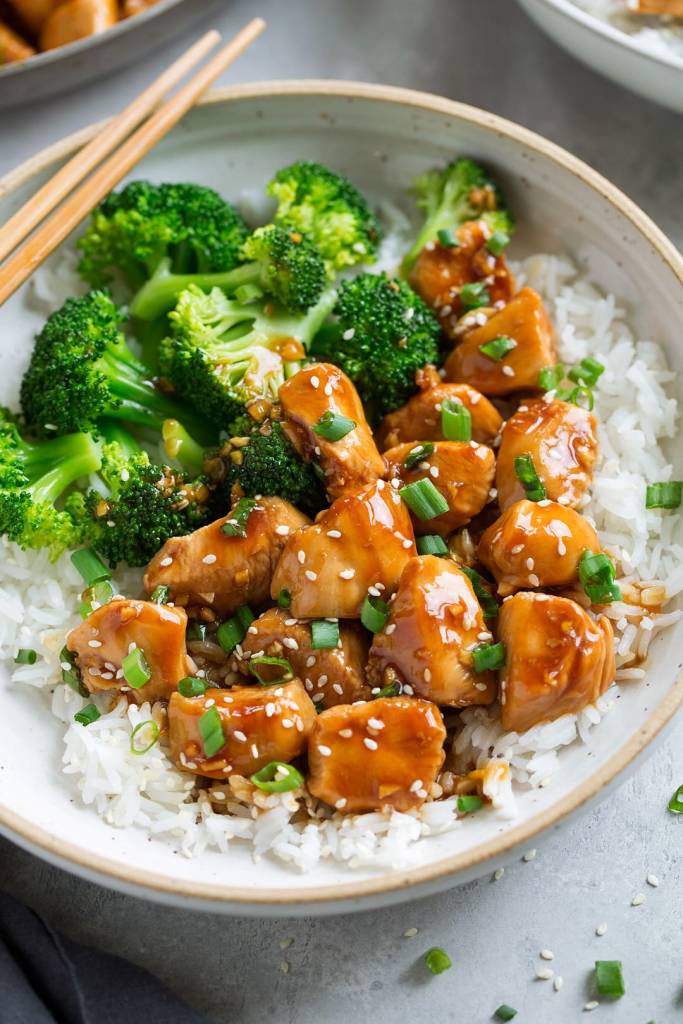 Ingredients
2 tbsp toasted sesame oil
Six skinless and boneless chicken thighs, sliced
Two large garlic cloves, crushed
One thumb-sized piece of ginger, grated
50g runny honey
30ml light soy sauce
1 tbsp rice wine vinegar
1 tbsp sesame seeds, to serve
Four spring onions, shredded, to serve
sticky rice, to serve
steamed bok choi or spring greens, to serve
Melt the butter in a nonstick skillet over medium heat. Fry, the chicken for 7 minutes or until browned. Fry the garlic and ginger for 2 minutes. Combine the honey, soy sauce, vinegar, and 100ml water in a mixing bowl. Bring to a boil and simmer for 2 to 5 minutes over medium heat, or until the chicken is sticky and covered in a thick sauce. Sprinkle with spring onions and sesame seeds before serving the chicken with rice and steamed vegetables.